Dr. Bortz featured in "Professor to speak on key to long life":
Cover story profile on Dr. Bortz:
Dr. Walter Bortz II: Doctor explores real human potential: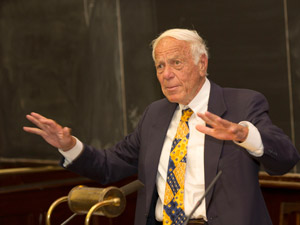 Dr. Bortz speaks at Trinity college in Dublin, Ireland, in July 2012.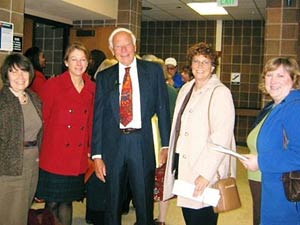 Dr. Walter Bortz, with members of the Michigan State Health Department following his keynote address at Lansing Community College, 2005.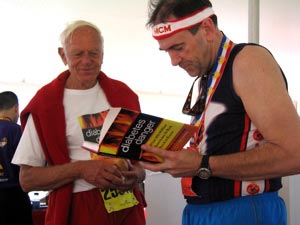 Dr. Bortz with the honorable Mike Huckabee, Governor of Arkansas following the Marine Corp. Marathon in 2005. The governor wrote the forward to Diabetes Danger, which is Dr. Bortz' latest book. The Governor is inscribing a copy of the book to Dr. Bortz.